Get in Touch with Herrewynen Homes Today
In the 1968 a young Paul Herrewynen decided to get into business for himself. Working in construction since he was 16, Herrewynen was good at building things and thought that could make a nice career for him. Soon after, his younger brother Len joined him.
In this day and age, where it's rare for a family business to reach the 50th anniversary, the Herrewynen brothers never imagined they'd be celebrating over 50 years of business. Now, and with hundreds of custom-built homes completed, the Herrewynen family is enjoying the good name they've built for themselves. 
"We're quality conscious," Paul says. "And so are our subcontractors. They know what we expect and that is the best."
Herrewynen Homes continues to build beautiful custom homes throughout Norfolk County to compliment a customer's individual taste and our glorious countryside. What sets Herrewynen Homes apart is their close working relationship with customers. 
With a small dedicated crew and a group of time-tested subcontractors (some who have been with Herrewynen since day one), Herrewynen Homes offers superior quality materials and superb finished product.
New Beginnings 2022
While the business had been a family affair between the Herrewynen brothers for over five decades, in 2022 longtime employee and carpenter Mike Spencer took the reigns of the company to continue supporting its original family focused mission of building outstanding custom homes for families across Simcoe and Norfolk County.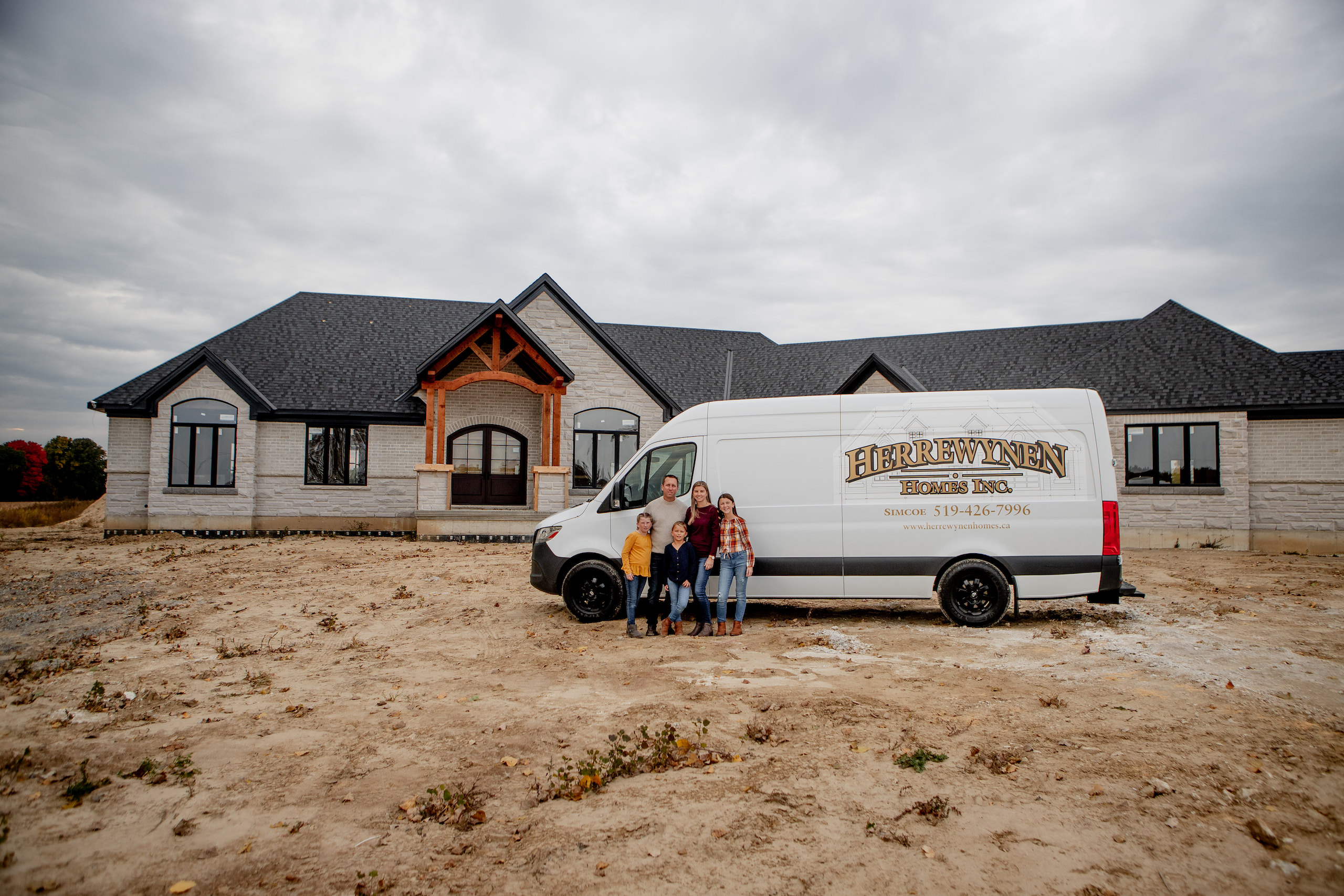 Mike Spencer
Owner, Lead Carpenter
Kristy Spencer
Executive Administrator
Brian Herrewynen
Carpenter Apprentice
A Foundation Built On Trust
Luxury and quality built homes in Norfolk County, Ontario