50+ Years of Home Construction & Renovations in Norfolk County
50+ Years of New Home Construction & Renovations in Norfolk County
Norfolk County's Premiere Home Builder and Renovation Contractor
We are a custom home builder and renovation contractor serving the Norfolk County area including Simcoe, Port Dover, Waterford, and more. Our many decades of construction experience are in your hands as we work to turn your project vision into reality.
Our specialty is building luxurious custom homes with the finest materials and finishes while working with the best trades from the local area.
We are also available throughout Norfolk County for general renovation and home improvement projects such as kitchen and bathroom renovations, home additions and extensions, as well as deck and fence construction.
Imagine that your new home is built with every last detail taken seriously. Imagine your wishes and thoughts were always met with careful consideration and thoughtful discussion.
The preparations for a custom built home in Norfolk County start long before the excavator shows up. Let's start envisioning your new home today with our complete design-build services!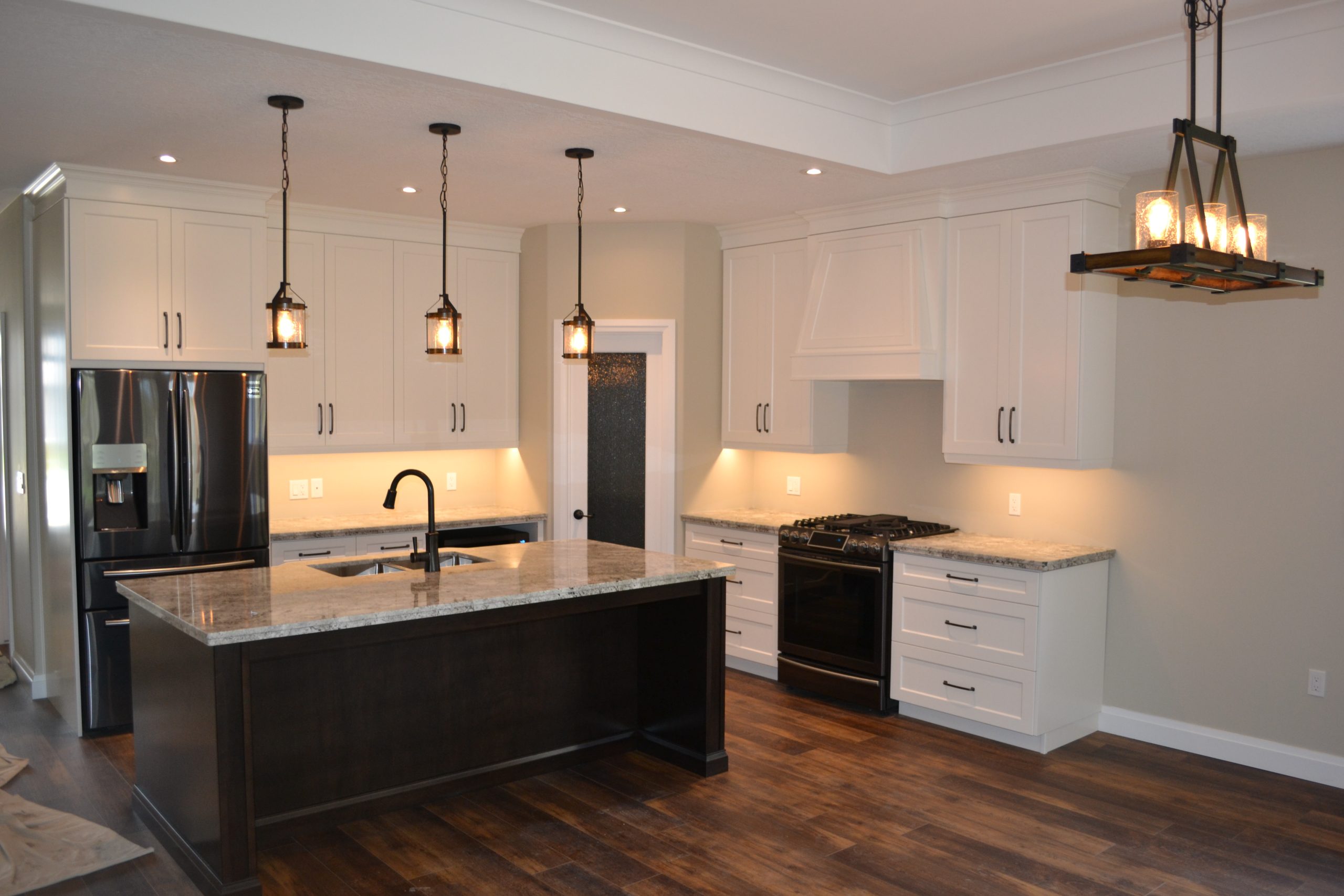 Are you looking to upgrade your kitchen or renovate your outdated bathroom? Maybe you're looking to transform your living room into an open concept space with a brand new walkout patio and you need the help of an expert renovation contractor, we will make it happen.
For all types of interior and exterior home improvement projects, Herrewynen Homes has you covered. Let's discuss your thoughts today!
Check out our uniquely designed custom homes and our past kitchen & bathroom renovation projects. Partnering with homeowners to tweak home-designs and personalize blueprints is what makes the end product uniquely yours. From initial drawings to the last light-switch cover, it all starts with a dream and a conversation with Herrewynen Homes.
Our construction team has been building quality homes in Norfolk County for over 50 years with the help of select trades and partners. Herrewynen Homes has been a family operation from the start, but is now under new ownership, and continues to expand upon the original family spirit of the Herrewynen brothers many years ago.
Serving Simcoe, Ontario and Norfolk County
Home building and home improvement renovations for homeowners and developers in and around Simcoe, Ontario, and Norfolk County. Talk soon!
A Foundation Built On Trust